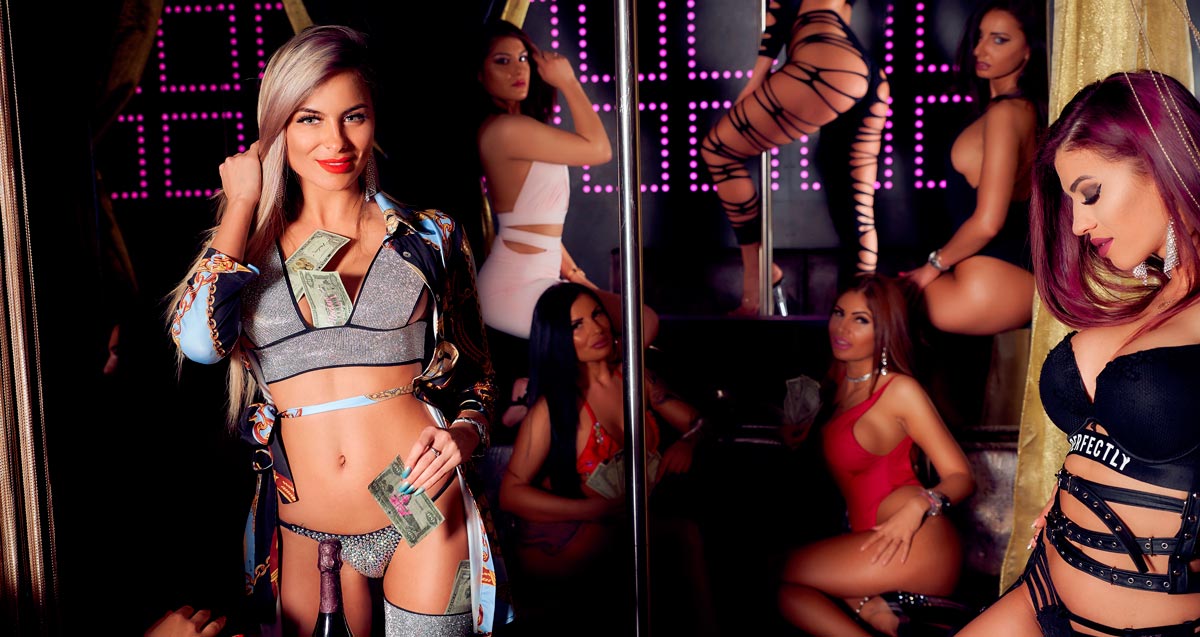 STRIPCLUB & TABLEDANCE MÜNCHEN
Munich's exclusive Stripclub & Tabledance
Celebrate effusively with the most beautiful ladies in Europe!
Discover our ladies at Queens Stripclub & Tabledance in Munich! Enjoy our captivating shows ! Be enchanted by a passoniate privat dance while enjoying our excellent drinks in the quiet ambiance in one of our privat rooms. Always in charming company!
Sophisticated Entertainment
Munich's Tabledance Club
 Munich's exclusive  Tabledance Club, is world famous for its beautiful hostesses and attractive nude dancers. We provide first class service from the minute you walk through the door.
OPENING HOURS
Friday, Saturday 9 pm – 8 am • Sunday bis Wednesday 9 pm – 5 am • Thursday 9 pm – 7 am
Exclusive VIP Rooms
In Queens Stripclub
World Famous
Strip & Tabledance Club in Munich
Welcome to
Queens Striptease and Tabledance Club in Munich
What makes Queens Strip Club so special? Every visit is inviting and and breathtaking .Our dancers combine eroticism, seduction, variety and acrobatics. Many events such as our stag partys, are therefore exclusive and tasteful. Every lady is breathtaking. Enjoy a feast for all senses! A touch of nobility, sex appeal and style will surround you .Queens Stripclub & Tabledance in Munich is always worth the trip and a business card of good taste. Private rooms in Queens Striptease Club as a intimate retreat are also available. The adventure starts in the lounge and every guest is welcome.
Vip and more
A top class show takes place in Queens Striptease and Tabledance Club every day. Experiance what others only dream about!. The passonate ladies create a very special atmosphere to make every visitor feel unique. That's exactly what makes Queens Strip Club special. Whether it's a short visit, an evening with friends or a special occasion, Queens Striptease & Tabledance Club in Munich will cater every need. Our cosy lounge area welcomes you. Charming ladies with extraordinary bodies are the highlight of every night!
Erotic entertainment in Queens Strip Club & Tabledance:
Nude striptease
Theme live shows: Hot shower, Lesbian show, leather shows, bikiniparty, uniform fantasy, gothic & sexy dirndl
Privat dance – you , your dream girl and your fantasy
Private party
Bachelor party – Just unforgettable
Group & Vip specials
Daily specials – Sexy and always something new to discover
Special events– Be seduced by our erotic creativity
FOLLOW US
Become part of the "Queens Stripclub & Tabledance" family and do not miss any hot news, a great event or a sexy new dancer. The advantages are obvious: you can expect the best shows in Munich in the most beautiful event location with the hottest dancers. Just follow us on our social media channels, which are constantly updated. Who wants more, gets more!
Horny gifts and a wet New Year's Eve pre-party [...]
To visit a tabledance bar togehter with your partner [...]
At the fair Bauma in the daytime, evenings After [...]
Is watching other women dance already cheating? Whenever my [...]
Believe it or not but there is a rule [...]