STAG PARTY WEEKEND – A WEEKEND THE GROOM WILL NEVER FORGET.
Home to Oktoberfest, bierhalles, mountains, FC Bayern Munich and some extremely good looking frauleins in dirndls – Munich is used to the party mood. We can't think of many locations that can match Munich for a stag do… where beer is on the menu all day; from beer bikes and brewery tours in the day to beer garden crawls and the infamous Oktoberfest in the evenings. Of course, there's also all the stag do staples like climbing, rafting and skydiving too.
But no worries, this wunderbar city offers more than beer and nature related events. Munich can satisfy with great daytime adventures such as go karting, paintball or river surfing at the Eisbach. Plenty of bars, restaurants and nightclubs will make your stag do experience in Munich unforgettable.
The capital city of Bavaria is also Germany's capital city of partying, where the bars are open until breakfast, the beer is remarkably strong and the traditional local song ends with the words "one, two, drink"….. but in German. This is a city which doesn't just enjoy partying, it almost forces it upon you, a city with more than six thousand licensed establishments .  The real nightlife kicks off Thursday through Saturday and there are plenty of districts to choose from to suit whatever night out you fancy.
Some traditions are made to be broken on your stag do… but heading to the strip club? Not one of them. Queens, the hottest Gentlemens Club in Munich is world famous for our beautiful hostesses and attractive nude dancers. You'll get a first class service from the minute you walk through the door.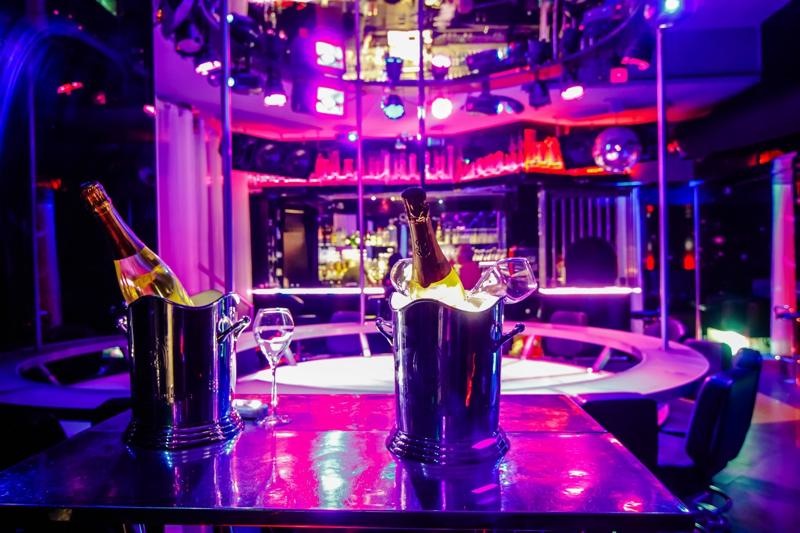 Queens Tabledance & Nightclub employs scores of dancers and is rammed to the rafters with beautiful international strippers, so even if you sit and do absolutely nothing, the likelihood of seeing a smokin' hot woman dancing in her lingerie, is exceptionally high. If you fancy taking the initiative, however, you can enjoy a lap dance in a booth away from the main stage for a bit more personal attention. The club is right in the centre of Munich (Hauptbahnhof) and is close to a shedload of the best bars and clubs that the city has to offer.
Just in case you weren't completely sure about the stag  party do potential of this place then let us tell you that the women you will meet on your stag weekend in Munich are some of the most stunning Last Night of Freedom have ever encountered. And of course you can get to meet some of the city's finest females in what happens to be Europe's best strip club. We would write more but undoubtedly by this point you will be booking your flights ?
Pull your Lederhose and get your pole position for your stag weekend!
For further information or for help putting together top Munich Stag Party Packages contact our Queens Team on Facebook or use one of the enquiry forms here.